//= UD_THEME_DIR; ?>//= $wrapperVersion; ?>

Doors & gates
Efficient materials handling requires high-speed doors. To keep pace with the growing flow of materials in our industries, it is becoming more and more important to have doors that can open and close rapidly. Roller doors, sectional overhead doors and folding doors are mainly used here. Where there is frequent opening, a light, quick door saves more heating energy than an equivalent well insulated door that operates slowly. An increased opening and closing speed entails at the same time a risk of accidents thus increasing the safety requirements. In order to operate doors at high speed, horizontally or vertically, reliable sensors are required for both opening and monitoring. Doors with pedestrian traffic in public environments require different solutions because the authorities' safety requirements are different. Folding doors, hinged doors, sideways sliding doors and revolving doors are most common here. We can supply various types of sensors specifically developed for all types of crush risks. Compotech's light curtains and opening sensors are produced by Cedes. The Swiss company has been a leader in the development of light-based safety products for more than 25 years.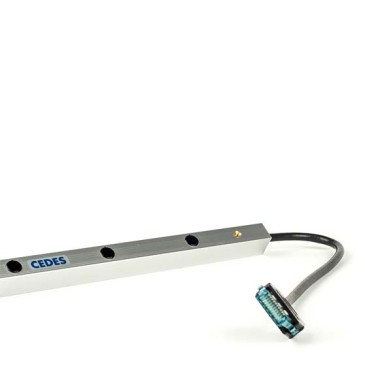 Safety curtains
Cegard/Lift is "Class 2" certified in accordance with SWETIC and is therefore approved for installation in lifts without doors. Instead of needing to replace older models of lift at a high cost, you can install Cegard/Lift. The safety curtain is classed as a safety component and is self-monitoring with the aid of a built-in control function. Cegard/Lift is also used as a comfort sensor and where there is a requirement for the sensor to be part of the lift's safety system.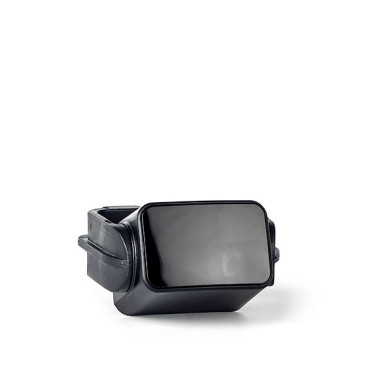 Position sensors
All lifts need to have monitoring of their position. This is both to determine when they need to be braked and also to enable them to stop exactly level with the floor. The Cedes APS, (Absolute Positioning System), handles this with great precision and safety. The system consists of the APS sensor, code tape and mounting clips and it is suitable even in the highest buildings and with the fastest lifts on the market.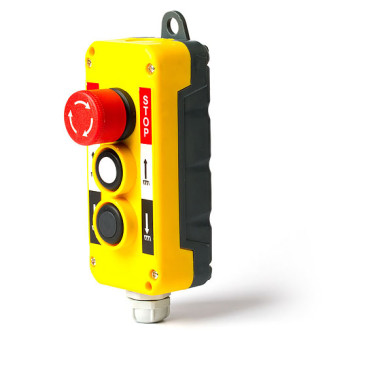 Control boxes
Control boxes can be permanently mounted, work as handheld units or be mounted on a DIN rail. The handheld units can be equipped with a magnet system for attachment to a vehicle, for example. The permanently mounted control boxes can work as a control box for doors or as a control unit for hydraulic systems for vehicles. The control boxes are often fully customised, where different types of selector switches, buttons and displays are included and it is of course the application that determines which enclosure class is required and which emergency stop works best in the box.