Choose an HF or PIR sensor from Xynrgi
With our strong range of HF and PIR sensors we can help by customising the technology to the needs and the design instead of vice versa. The combination of functions and integrated technology lends itself to the development of smart functionality that not only reduces electricity consumption but also leads to higher energy efficiency and improve the environment.
HF – microwave/radar detection
HF sensors operate over long distances which makes them highly suitable for use in areas such as corridors, stairwells and basements. The Doppler technology – that is behind the characteristics – ensures that this type of sensor works regardless of the prevailing temperature with detection through all non-metallic materials. This ensures that obstacles such as normal walls, dust or smoke are not a problem, which can be the case when a passive infrared sensor is used.
PIR – passive infrared sensor
On the other hand, detection of passive infrared radiation is excellent for use within defined areas since the radiation does not penetrate the surrounding walls and the like. PIR sensors are activated by infrared radiation within a given temperature range. A greater temperature difference between the environment and people or objects ensures more certain detection since the radiation increases with the temperature. These characteristics make PIR sensors ideal for use in offices, for example.
Energy-saving sensors
Lighting is a major area where you can improve the environment and control energy consumption by using the right technology. Lighting plays a role in well-being and safety aspects in our indoor and outdoor environments.
Xynrgi
Xynrgi is our own brand. It is also where you will find our expanding range of components with intuitive interface programming and automatic adjustment of color temperature and light intensity.
Advantages of early contact
We are experts in smart lighting control and can probably contribute new knowledge and technology to your lighting projects. Many times, it is not obvious which sensor technology and functions will be suitable for a new lighting fixture. By having us on board in your development project, you will have access to component expertise and extensive research and development opportunities. Additionally, we can likely contribute new knowledge and technology to enhance your lighting projects whether you are developing luminaires for indoor or outdoor use.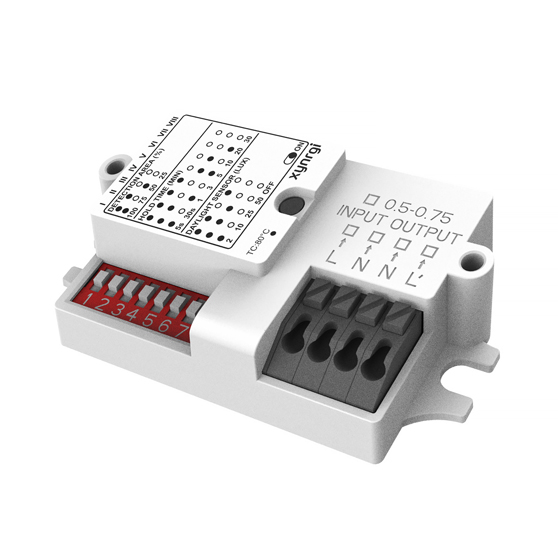 Xynrgi Stand alone sensor
Xynrgi stand-alone sensor with built-in daylight sensors for DALI broadcasting with built-in power supply which can handle just over 20 luminaires.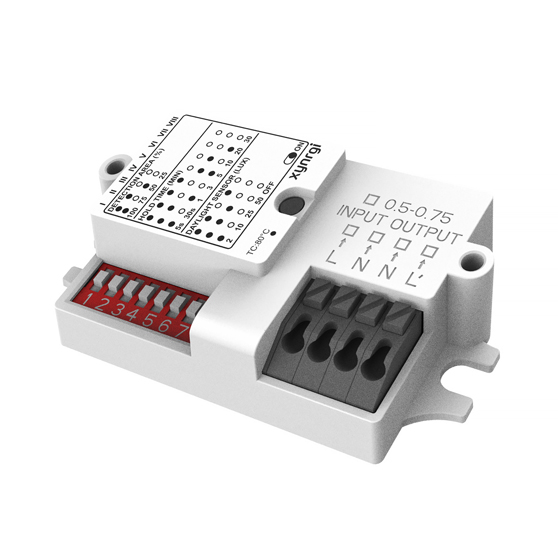 Xynrgi HF sensors
Xynrgi HF sensors with built-in daylight sensor and adjustable sensitivity to microwaves. Also available with on-off functionality for lighting or equipment, or for more advanced software applications.
Several types  can be connected to the same luminaire, referred to as master to master, and can be used in long corridors, for example. The Xynrgi sensors also has an automatic 100 hour burn-in function for new fluorescent tube luminaires.
Xynrgi PIR sensors
Xynrgi PIR sensors with a coverage of 100 meters over a detection area of 120°. Easily connects to WiFi.