Brushless motors
The brushless motor (also referred to as EC motor or BLDC motor) is a further development of the traditional DC motor. In simplified form it can be regarded as a DC motor that has been turned inside out, in which the magnet is rotated and the copper winding remains stationary. The advantage is that graphite or precious metal brushes are not required to transfer current to the windings. In this way the factor that is most limiting in terms of the motor's service life has been removed. In many cases the service life of a brushless motor is many times more than that of an equivalent DC motor.
Instead, some type of feedback needs to be added to make the motor rotate. This is often achieved by Hall-effect sensors, which detect transitions between magnetic poles, and can therefore be used to indicate the position of the rotor (magnet) in relation to the windings.
The characteristics of brushless motors or EC (electronically commutated) motors are a long service life and high efficiency.
Brushless motors are used in a wide range of applications. Fairly simple models are used for conveyor belts and in heating/ventilation whereas high-performance models such as cage-wound motors are used where performance, precision and above all torque are important, for example in robotics or medical technology.
In many cases brushless motors are combined with Hall-effect sensors and/or pulse sensors (which we normally refer to as servo motors) and some type of gear to reduce the speed and increase the torque.  Gear units such as worm gears or planetary gears are used depending on the application. The brushless motor also needs a motion controller or a driver to work.
We have a wide variety of brushless motors in our standard range, but if we are still unable to find a standard motor suitable for your application, we will be pleased to help by customising a motor so that it fits like a glove.
We are keen to be involved from the concept stage
A majority of all the products we supply are customised or specially developed for a specific application. With our extensive R&D facilities behind us, we are keen to be involved from the concept stage in order to adapt or develop the product and optimise it to meet your challenges. Read more about how we create value.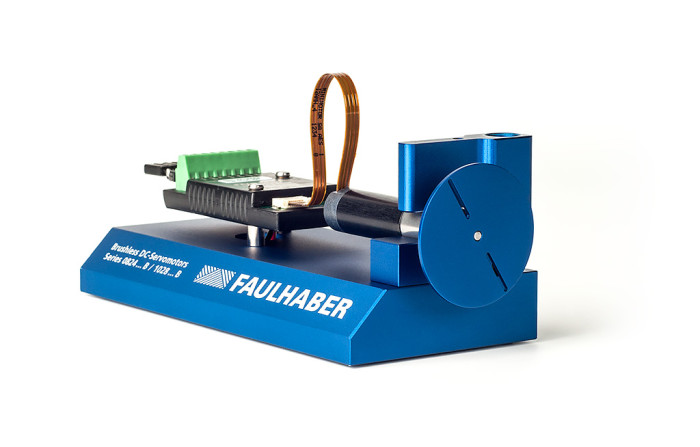 Brushless micro motors
A wide range of truly miniaturised motors, with the accompanying gears, electronics and linear components. These motors, which are between 3 mm and 44 mm in diameter, offer a long service life and high dynamic performance in addition to compact dimensions.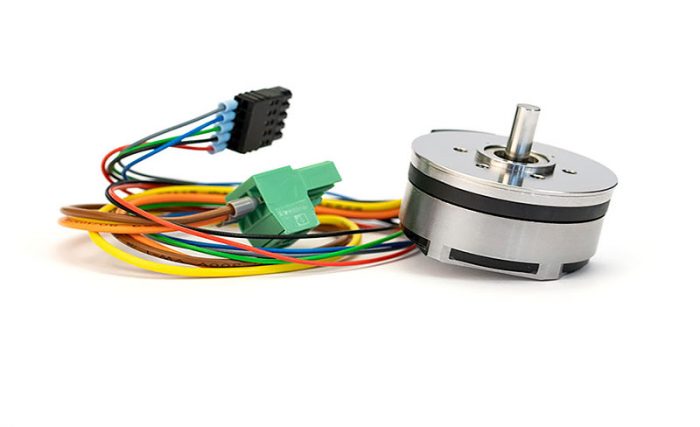 BXT FAULHABER brushless flat motors with external rotor technology
Flat 14-pole motors with innovative winding technology and optimum design deliver up to 134 mNm, an unmatched torque to weight ratio. Just 14mm, 16 mm and 21 mm long these external rotor motors are suitable for short drive and high torque application. Available in diameter 22, 32  and 42mm in combination with encoders, gearheads and drive electronics.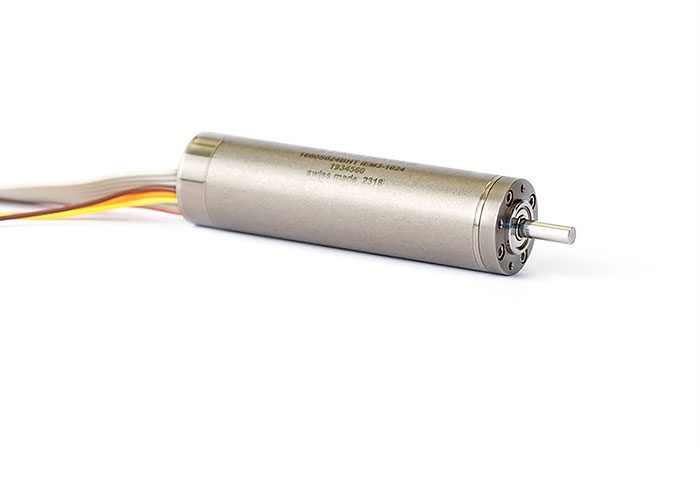 BHx series for high speed operation and fast accurate positioning
2-pole technology deliver high power in a compact size where the motor diameter is 16 mm. The series is capable of driving variable load with minimum speed fluctuation to guarantee smooth behavior at constant speed. The low inertia and short response time provide high dynamics.
These motors come in 2 distinct versions: the BHT comes with huge impulsive torque > 30 mNm. The BHS model is focused on very high speed High speed close to 100'000 min-1.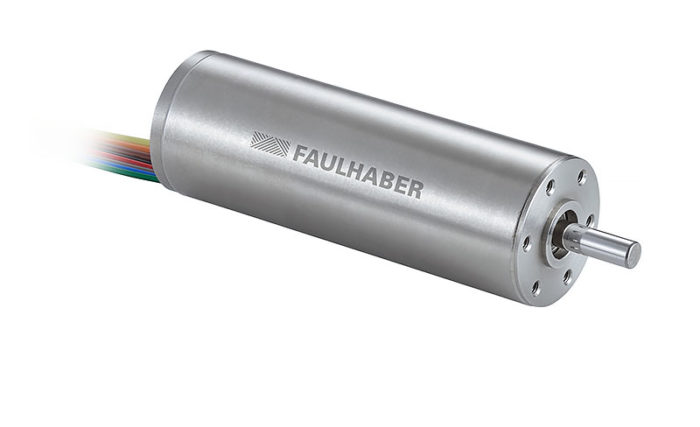 BP4 4 pole servo motor from FAULHABER
Powerful and compact motor with exceptional torque in relation to it´s size and weight. The innovative rotor winding minimizes losses and enables speeds up to 34,500 rpm. The series is available in sizes 22 and 32 mm in diameter.
BX4
High-performance servo motor with Hall-effect sensors and/or encoders. The motor has a 4-pole rotor which provides a higher torque at a lower speed, which in turn means a lower gear ratio, more compact dimensions and a higher efficiency. Available in four sizes ranging from 22 to 32 mm in diameter.
Completely free of magnetic cogging.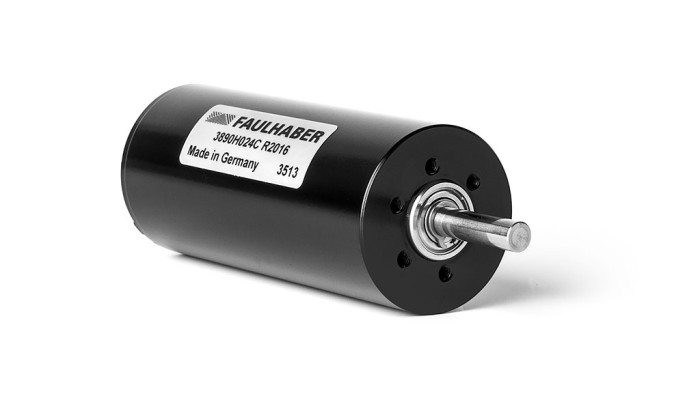 2-pole servo motors
Coreless servo motors ranging from 6 mm diameter to 44 mm in diameter for demanding applications. Available with a variety of different gears and feedback, including encoders and analogue and digital Hall-effect sensors.
Highly efficient coreless design providing high torque in a compact format and low weight. Highly dynamic acceleration and deceleration.
Completely free of magnetic cogging.
BX4 with interated servo control
Servo motors with integrated servo control. Can be used either as a standalone, single-shaft servo solution or as part of a multi-axis CANopen network. Highly compact solution with many combination options.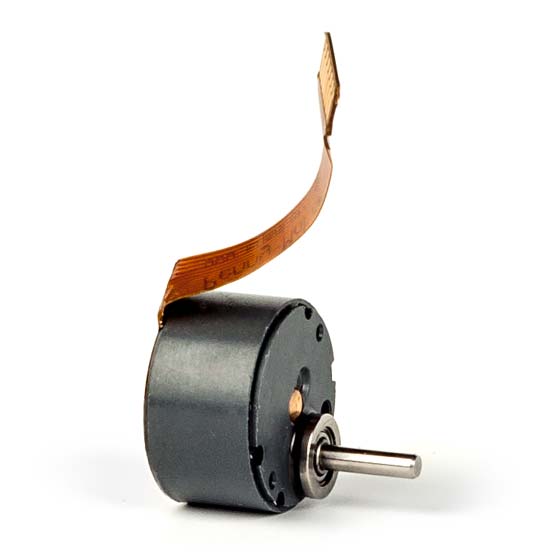 Brushless micro motors
Innovative, brushless servo motors with integrated gear unit for reduced speed and increased torque. Available in a wide variety of different gear ratios (up to 1830:1) in the same compact housing. Ranging from 12.5 mm to 26 mm in diameter.
Brushless motors with variable speed control
BLDC motors which combine the advantages of a coreless, brushless motor with precision electronics for speed control. The variable-speed control uses a PI controller with an external voltage control.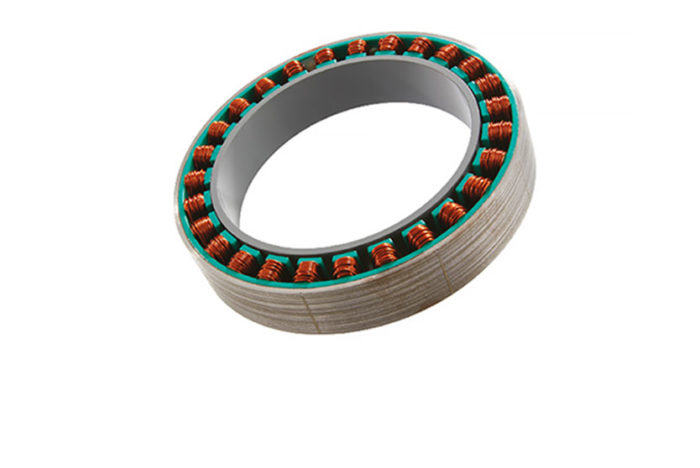 Direct drive rotary motors
The motor range comprises for the highest possible user-specific integration. Available in a wide variety of different  technologies as accurate arc-shaped motion profiles and slotless motor techology.