Pushbuttons
Pushbuttons are often used in industry for machines and lifting devices.  Choose from small, large, square or round, high, protruding, impact-resistant, plastic or metal. Lighting with THT light-emitting diodes or SMT LEDs for more uniform lighting. Pushbuttons are available with most of the different IP classifications from IP40 to IP67.
We will be happy to help you develop solutions using pushbuttons that combine several functions in one place.  You can often go far by combining standard products, but you can often find breakthroughs for several problems in and around the application by using a proprietary solution. The solution can be so simple that it only involves the wiring, but the whole system is often slightly more advanced and ends up with us developing a complete system.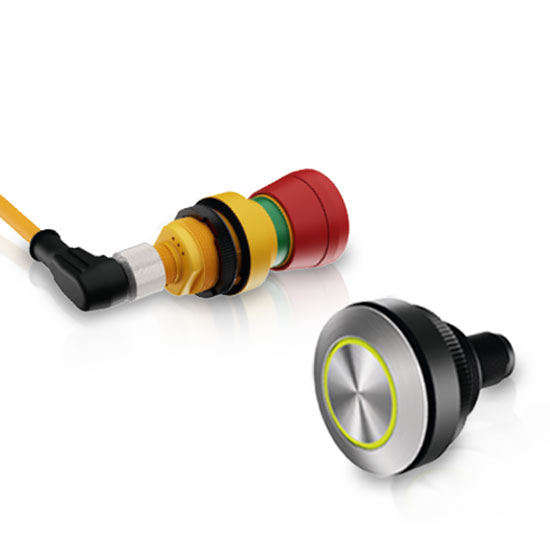 RAMO - easy installation
The RAFI series with mounting hole diameters of 22 and 30 mm is perfect for simple integration in your application. This is ensured thanks to the low overall height and mounting depth as well as the RAMO EDGE mounting bracket and the Plug & Play M12 terminal.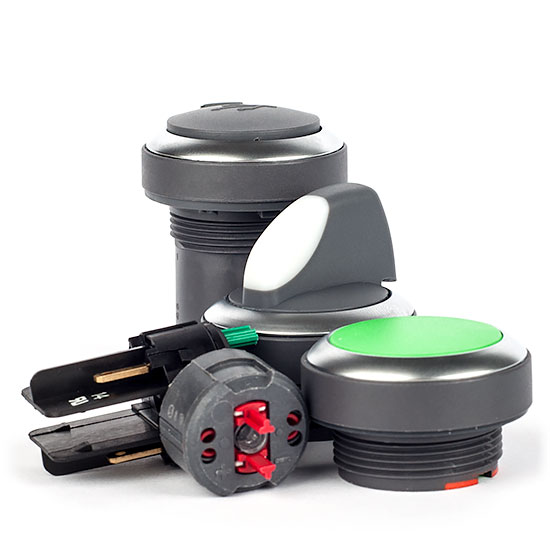 RAFIX 22 FS+ boosts brand reconition
The RAFIX 22 FS+ control component series is distinguished by its diversity and modularity. Different actuating and indicator elements ensure ideal operation of your machine or device. All actuating elements in this series can be combined with FS technology switching elements. Mounting hole diameter is 22.3 mm and depth behind panel 9.2 or 27 mm. The protection class is minimum  IP65.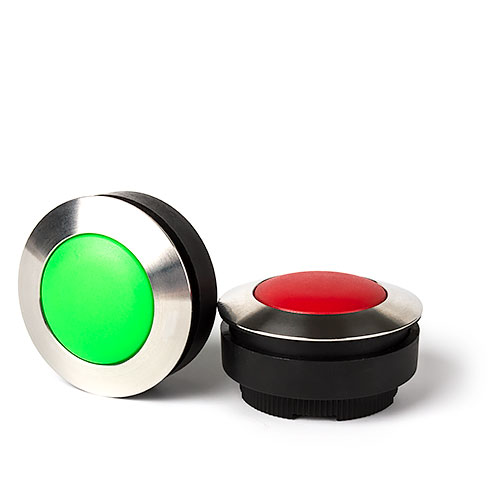 RAFIX 30 FS+ slim design
This series has extra flat lenses and a low overall height which distinguishes it from the RAFIX 22 FS+. RAFIX 30 FS+ is the flat alternative for users with requirements for high reliability and slim design. With the low mounting depth of just 15.8 mm, the switches can easily be integrated into system solutions along with other components if you choose PCB-mounting. The quick connect contact block provides an alternative to PCB-mounting.

Kontrollboxar
The control boxes are often fully customised, incorporating various types of selector switches, buttons, displays or overlays. It is of course the application that determines which enclosure class is required. Handheld units can be equipped with a magnet system for attachment to a vehicle, for example, while the permanently mounted control boxes can be used as a control box for doors, for example, or as control units for vehicle hydraulic systems. A further alternative is to mount on a DIN rail. Of course, we use switches and HMI products for the boxes that comply with the requirements in respect of IP classification and design.