//= UD_THEME_DIR; ?>//= $wrapperVersion; ?>

Lifts
We focus on those who modernise and repair lifts and also on those who are responsible for developing new lifts. Two widely different worlds in which old technology meets new technology. Perhaps you are a technician working out in the field or a purchaser who has to find new supplier solutions and ensure that deliveries reach you on time? Find out about our expertise below and send us your challenges!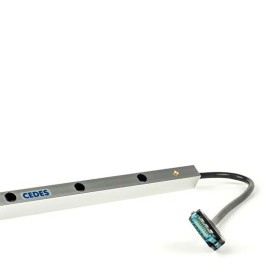 Safety curtains
Light curtains with IR sensors form part of the comfort and safety in the area in and around lifts and doors.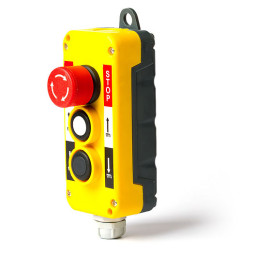 Control boxes
There are many applications, for example as a control unit for testing the operation of the lift, working as a control box for doors or as a control unit for hydraulic systems for vehicles. Choose a standard module or a customised variant which includes various types of selector switches, buttons and display.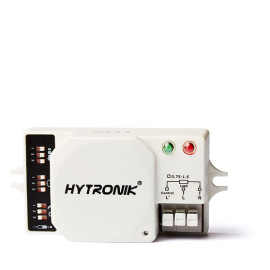 Proximity sensors
Microwave sensors are used to control lighting when you want to detect motion, e.g. for ventilation or surveillance. Microwave sensors work regardless of climate and through non-metallic materials such as plastics, glass, plaster and wood. We will happily build them into the lift, using a special enclosure. The sensors are triggered by motion and then switch on the light or equipment, which is then switched off after a preset time interval.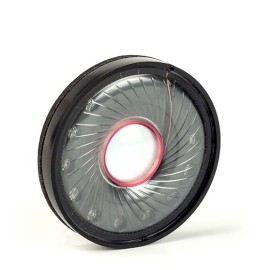 Miniature speakers
Mini speakers can be customised for music or speech, for example, and are used in headsets, headphones, hands-free units, Bluetooth headsets, digital cameras and recording equipment. The most common are dynamic speaker elements in which a coil attached to a diaphragm moves in an air gap with a concentrated magnetic field.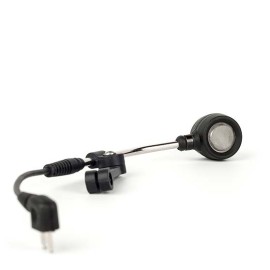 Microphones
A microphone is a sensor or transducer which converts sound to electric signals. There are many types of microphones, but nowadays microphones are mainly divided into two categories: dynamic microphones and condenser microphones. Both types generate signals from changes in the air pressure.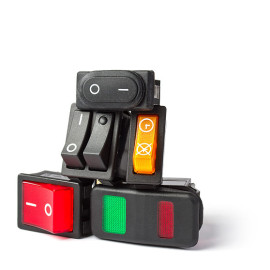 Switches
There are a range of applications which are well suited to switches and selector switches when you need to cut an electric circuit. The different types are suitable for widely different applications, such as highly demanding applications in harsh outdoor environments and in medical equipment but also for simpler and cost-effective solutions.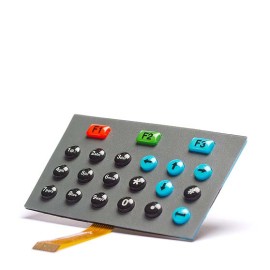 Keypads
Silicone and membrane keypads can be designed well when you need a pushbutton or control panel that is to be customised to the application with a unique appearance and low mounting depth. Membrane and silicone keypads provide excellent opportunities for flexibility since they can have a PET/FPC flexible circuit for simple installation for a PCB. Combine them with switches and enclosures. You can also combine them with a membrane above the silicone panel for an integrated display and display window.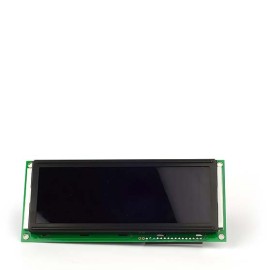 Displays
LCD screens are made up of liquid crystal molecules, hence the name "Liquid Crystal Display". LCD technology is divided into the passive and active (TFT) subcategories. Passive LCD screens are available as pure graphic displays and are based on a matrix in the X and Y axes, e.g. 320×240 pixels, or only character based with 1×8 up to 4×40 characters, 4 rows of 40 characters per row and each character consisting of 5×7 pixels.