QuickShaft in detail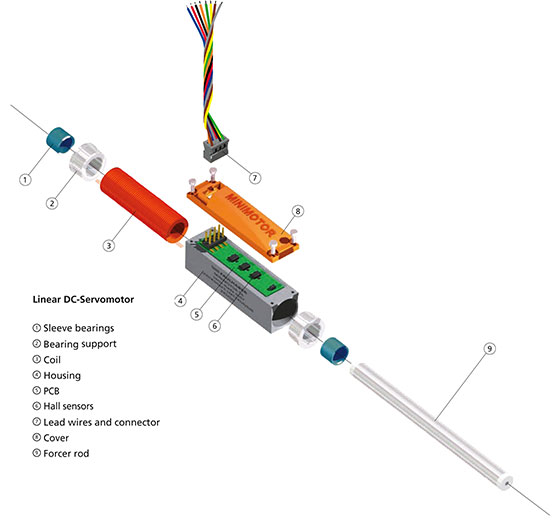 These high performance, miniaturised linear motors consist of a solid stator housing containing the windings, and a multi-pole magnet forcer rod. Highly efficient magnets enables the motor to reach fantastic force and speed performance. Linear hall sensors are integrated in the stator housing in order to provide optimum commutation and exact position feedback. Self lubricating sleeve bearings mean minimum maintenance.
Choose between connector and cable with discrete leads, or ribbon cable integrated in the motor housing.