//= UD_THEME_DIR; ?>//= $wrapperVersion; ?>

Automation
We are really at the cutting edge in automation, especially when it comes to rapid cycles with a high requirement for accuracy. We have set out a few of our products that we consider particularly suited to automation below. We're sure to have missed something, or you may know of something that we haven't thought about. Please regard it as a form of inspiration rather than as an indication of the products we have for your application.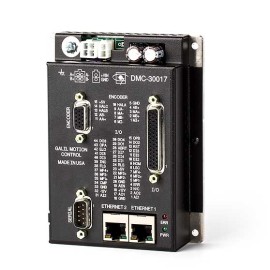 Galil DMC
The DMC series comprises advanced controllers for 1-8 servo or stepper motor axes, which can also be combined with built-in amplifiers. With leading servo performance, powerful software tools and a quick learning curve this is an excellent choice for centralised servo systems with high requirements for performance, advanced functionality and user-friendliness.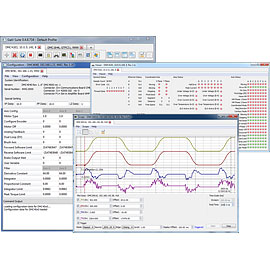 GalilSuite
GalilSuite is the latest software for the Galil RIO and DMC series. This software replaces legacy tools such as GalilTools and WSDK with powerful software tools for Galil controllers. An improved user interface, better servo tuning with several different tuning methods, real-time scope, management of several units and simplified communications tools are just some of the features of GalilSuite.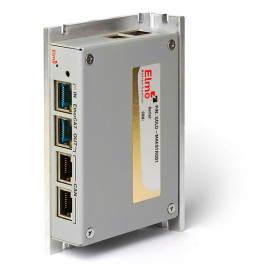 Elmo Gold
Probably the most compact servo driver in the world for almost all types of servo and stepper motors on the market, ranging from a few watts up to 65 kW. Excellent for decentralised multi-axis systems or for single-axis systems, where low weight and compact dimensions are critical, whilst retaining extremely high performance servo characteristics. The smallest driver weighs only 18 grams!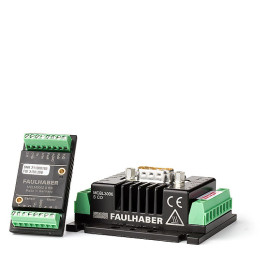 Faulhaber MC
FAULHABER motor controllers for DC motors (MCDC), brushless motors (MCBL) or linear motors in the QuickShaft series (MCLM) are easy-to-use drivers for highly dynamic positioning applications. They are available with a serial interface or CANopen and can be easily configured with the free Windows software Motion Manager.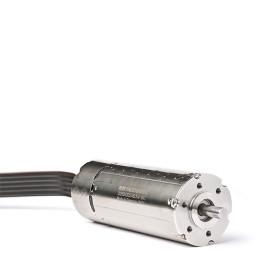 BX4 servo motors
High-performance servo motor with Hall-effect sensors and/or encoders. The motor has a 4-pole rotor which provides a higher torque at a lower speed, which in turn means a lower gear ratio, more compact dimensions and a higher efficiency. Available in four sizes ranging from 22 to 32 mm in diameter. Completely free of magnetic cogging.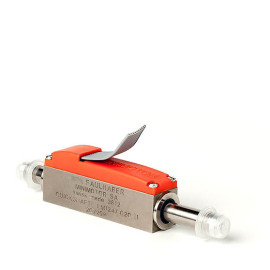 QuickShaft
This range of motors takes linear motion to completely new levels. These miniaturised and high-performance linear motors consist of a solid stator with self-supporting winding and a multi-pole magnetic bar. Highly efficient magnets help the motors to achieve an excellent dynamic performance and power.
Learn more about QuickShaft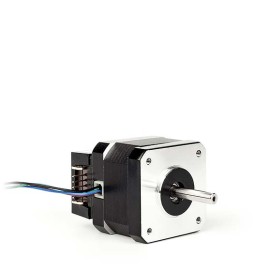 Rotary stepper motors
NEMA-standard stepper motors in a variety of different sizes ranging from 20 mm square (NEMA 8) to 110 mm square (NEMA 42). Hybrid stepper motors are built for a long service life and high torque. Choose from several different windings, both two-phase and three-phase.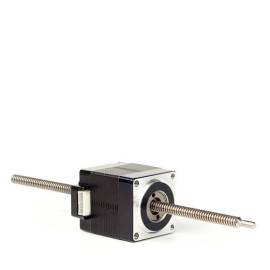 Linear stepper motors
This type of motor is based on a stepper motor in which the shaft has been replaced by a nut that rotates with the rotor. A lead screw has then been fitted through this nut, which when prevented from rotating produces a linear motion. Available with various windings and in sizes ranging from 20 mm to 86 mm square. Produces up to 1700 N.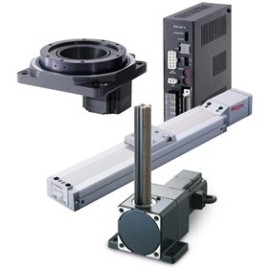 Turnkey motion systems
Complete, turnkey motion systems for rotary or linear motion. If you require motion solutions in unit quantities with a rapid delivery, we offer a large range of complete assemblies from Oriental Motor where quality, performance and simplicity are keywords. The entire range consists of more than 80,000 parts – all with short lead times!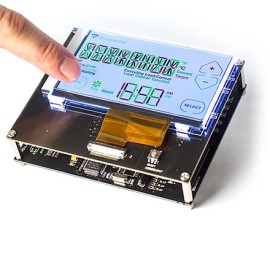 Displays
Modern displays are usually based on some type of liquid crystal, in which the crystals are actuated in a certain pixel by means of a voltage in order to affect how the light, which is backlit, passes and reaches the observer's eyes. Displays based on liquid crystal are used in everything from small displays in digital watches to wide-screen TVs, although there is a significant difference in both technology and performance between different types of LCD displays.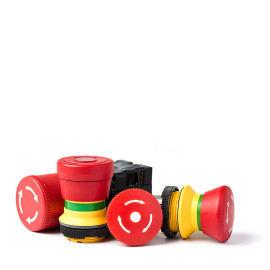 Emergency stops
Emergency stops are used for machines and robots in industry and in the marine environment. Other examples of instances where emergency stops are necessary are for doors, escalators, transport vehicles, lifts and cranes. Emergency stops are available in many different designs to cope with a wide range of temperatures and environments.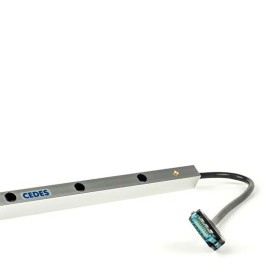 Safety curtains
Light curtains are powered by infrared light and include sensors that are absolutely essential for safety in and around lifts and doors. IR sensors detect people and objects that are moving in the detection area and can also be used for comfort control.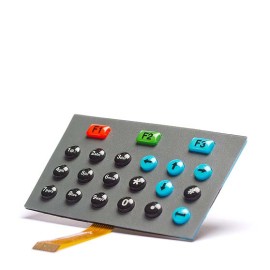 Keypads
Silicone and membrane keypads can be designed well when you need a pushbutton or control panel that is to be customised to the application with a unique appearance and low mounting depth. Membrane and silicone keypads provide excellent opportunities for flexibility since they can have a PET/FPC flexible circuit for simple installation for a PCB.